Posted by on 20th Nov 2018
Who loves the wolf pack? Delta Gamma loves the wolf pack.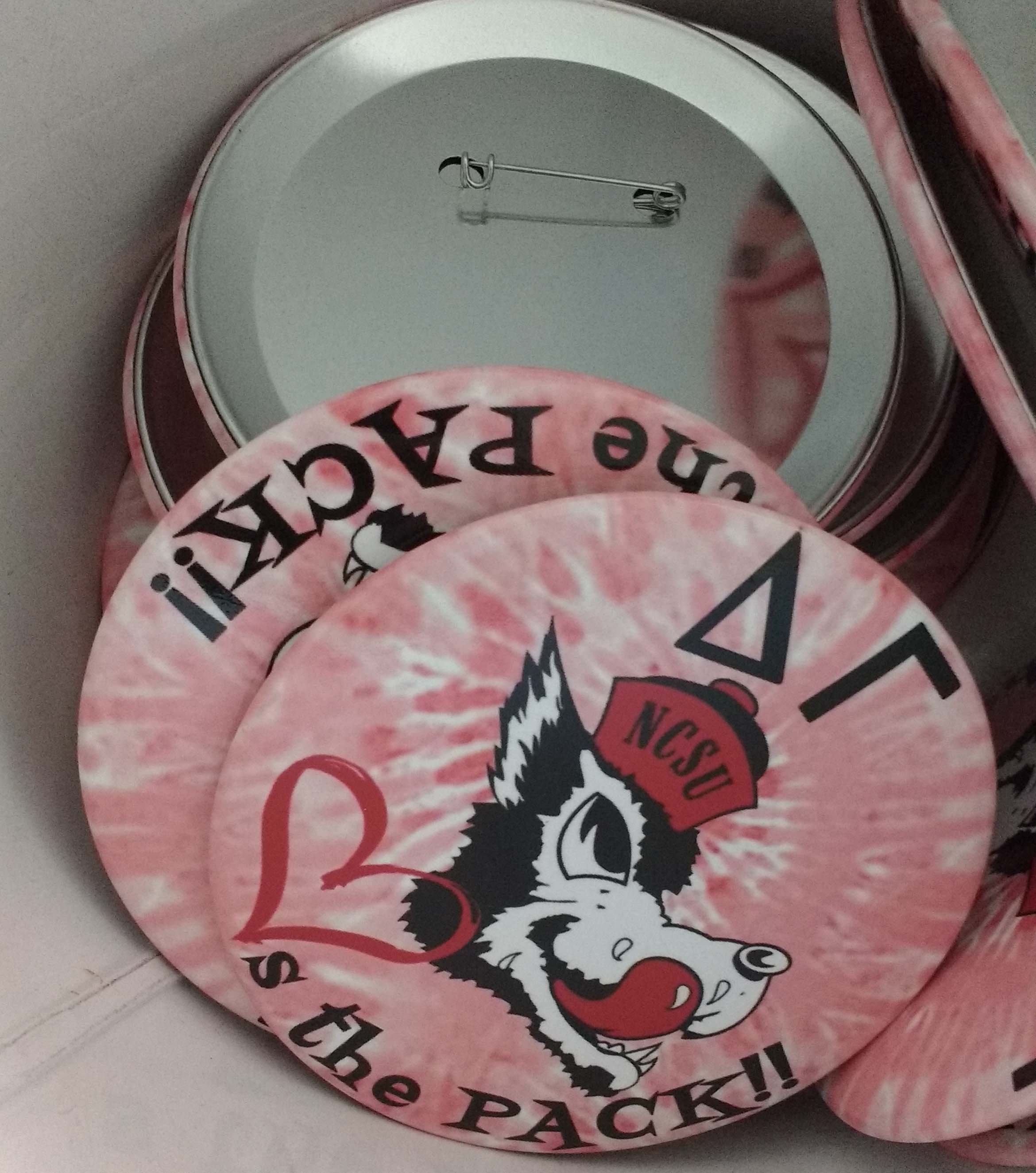 Create your own custom sorority pinback buttons with Half Price Buttons.
We offer free templates on our website, and can even size your print ready artwork for free.
Included with each order is one free setup of print ready artwork and free button proofs.
Experience what thousands and thousands of customers have already figured out, our buttons are the same quality, but a fraction of the price!